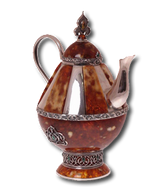 Below is a complete list of collections currently available in the game that includes what combining elements are needed to combine that collection.
They are listed in the order they appear in the collections tab if sorting is disabled (i.e. they are listed in the order they were added to the game).
Use the 'find' function on your browser to search for collections to find their corresponding combining element requirements. Follow the links to the individual pages on each collection to get more details about them.
Note: This table is very large because it lists each combining element required to combine each collection separately. This is to enable people to search for a combining elements and their corresponding collections. Use the List of Collections page if you are simply looking for information on the rewards for combining the collection or combining element requirements.
List of Collections
Edit
The number in brackets after each combining element is how many are needed of that particular combining element each time you want to combine that collection. For example Winding Key (x5) means you will need 5 Winding Keys to combine the collection.
As of the Christmas Magic Update (December 2018), there are 834 collections in the game; 829 of these collections contain items which can be given/received as gifts.